Centrally located in the Town of Bridgewater, Hillside Pines is aptly named owing to its wonderful, natural setting. We take great pride in the quality of our community, the professionalism and friendliness of our care partners, and the quality of life we offer to our many Elders.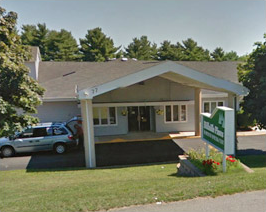 As part of our ongoing efforts to improve and inhance our Elder's lives, Hillside Pines has successfully passed level one on our road towards becoming an Eden Alternative community. This principle-based philosophy empowers all care partners (employees, family members, volunteers,community partners and the Elders themselves) to transform institutional approaches of care into caring communities where life is worth living.
We encourage you to learn more about our community and the Eden Alternative by browsing our website and invite you to contact us with any questions you may have or to arrange a visit. Information on applying for residency at Hillside Pines can be found on our How to Apply page.